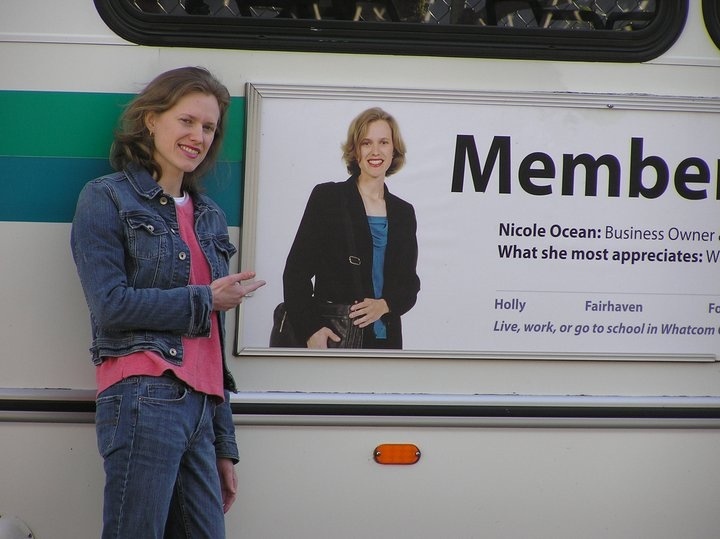 Products
I created this recommendations page to help share a list of top products, services, platforms and organizations that you can use to help you with your BPO business. This way you can easily find everything in one place and know exactly what you need to take your BPO business to the next level! Enjoy!
(Disclosure: There are some affiliate links below. I may receive commissions for purchases made through links on this page, but these are all products and services that I highly recommend. I will never put anything on this page, that I haven't verified and/or personally used.)
Learn from the "First Certified Real Estate Instructor" in the BPO business, Nicole Ocean. Let her show you how you can make $100+ per hour in real estate, by doing BPO's. A great place to start is within our video-based course that focuses on the basics concepts surrounding Broker Price Opinions. Lessons from the course will provide a firm foundation for any real estate professionals wanting to learn valuable aspects and applications that apply to Broker Price Opinion work. Anyone taking this 12 module, self-paced course will leave with a solid understanding of the business and how to accurately do BPO orders. (Last  Updated on: 5/29/2021) Get started right now!
My sister company, BPO Automation Group in business since 2009, we invented BPO AutoFill and AutoAccept software. BPO Automation Group specializes in helping real estate professionals all over the United States automate their BPO and REO forms. Our BPO Automation Suite Xtreme automatically completes web-based BPO and REO forms at the touch of a button. It is possible to do the data-entry part of your BPO forms in 5 minutes, with our Suite Xtreme AutoFill software. If you are doing your BPO orders by hand, there IS A BETTER WAY!
New – BPO AutoFill Software Version for 2021: Our Suite Xtreme  software is available! Come sign-up for our life-changing software, click here.
Come work with our highly qualified BPO expert, instructor and consultant, Nicole Ocean in a one-on-one virtual coaching GoToMeeting session. Within your personalized coaching session, you can ask her anything about your BPO business, the industry, the companies you work for, etc. Please note, sessions typically last 1 hour and the cost is $199.00/hour. (Currently unavailable at this time.)
RIO Genesis was created by a top-producing REO broker, Michael Krein. It is the BEST software in the industry for asset management, order tracking and all around real estate management for BPO and REO industry professionals. It's the 'Go  To' solution that will help you stay organized, on-time and profitable in both your regular real estate sales and / or the REO and BPO side of your business. It's great for individual agents/brokers and both small and large teams. Sign up here.
I couldn't live without my external backup hard drive and it's what I highly recommend using to backup everything related to your BPO business. You can use it to backup anything that's important to you, including pictures, comps and even personal stuff. There is plenty of room. Click here to learn more about it.
You don't need a big, expensive, fancy, beefed up pc to do BPO's. I love my HP Pavilion laptop and have been a HP fan for the last 10+ years. View it here. Also, if you want 1 PC to do both BPO's and real estate, you may want to consider the Lenovo IdeaPad Flex 5
I've got the HP Pavilion laptop as my center screen and then have 2 external monitors hooked up, which makes a total of 3 screens. When doing BPO orders you will need a dual monitor setup at a minimum. Smart BPO agents and brokers use this setup.
This will help you be able to expand your laptop so that you will have multiple screens to look at your BPO form, your comps in your MLS and the tax assessors website. A multiple screen setup will help you be super efficient. Learn more here.
Studies show that we aren't meant to sit as much as we do in a normal business day. I don't know about you but I require being able to switch things up from sitting to standing up while working at a PC. It's healthier to have a desk that you can both sit and stand to work and this is the must have.
I absolutely love my iPhone 7+ because its amazingly versatile and especially helpful with its big screen. It is so easy to take quality pictures and to be able to download them when you need to, without a big hassle. Also, I'm a firm believer in that you don't need the latest and greatest gadgets to do your BPO's. This device will help you take high-resolution picture of your subject property. Order yours in Black Here / or in White Here.
I absolutely love this service and have been using RoboForm for years. It helps me keep all of my usernames and passwords for all of the sites I use on a daily basis and it puts everything I need in one central place. I have it setup so all I have to do is click on a login icon and it logs me directly into the site I want without having to remember my username or password. I also use their "safenotes" feature for secure, highly sensitive info that I want to protect instead of putting it as a contact on my iPhone. Another wonderful thing is that I can use the service on my PC, my iPhone and my iPad, they all stay up-to-date by syncing to one another. Check em out here!
This revolutionary book has changed my life and how I run my businesses.  I've been very fortunate to have figured out how to only work 4 hours a week because of outsourcing, delegating, automating and more super  slick tricks that I learned from the genius author, Timothy Ferris. Pick up your hardback copy here today.
Thankfully, I learned about an amazing trainer named Grant Cardone, he's the best sales coach in the world and his teaching are not only spot-on but entertaining and heartfelt at the same time. I highly recommend reading this book! Learn more here.
If you don't have one of these yet, you need it to safely hold your smartphone, no matter what type or size it is. I use mine everyday and it really helps me access it easily. Get your car mount here.
Services
Come check out our free directory of hundreds of BPO, REO, Asset Management and Appraisal companies.
Our exclusive virtual coaching platform offers real estate professionals a way to get BPO training at their own pace.
We support and highly recommend National Association of BPO Professionals, BPO Standards and Guidelines.
This amazing networking site and service was the brainchild of the owner's of Clear Capital.
This site and service is great to look at to learn more about the default industry as a whole.
Industry Forums
This is one of my most favorite BPO and REO based forums in the whole industry. People tend to be very helpful and they have a huge amount of real estate professionals, as members from all of the US. Signing up is free and this site is great to use to research, ask questions and help out another in the business.
Boy this site has gone through some awesome changes over the years. I've been using the site forever to blog, to be a part of industry groups, to research, to help others in the business and much more. The site is a great place to blog, build SEO with back links and get leads. I highly recommend using it!
Valuation Platforms
This company is a 'power-player' in the foreclosure industry. The site is a paid platform that BPO and REO professionals can sign up with to market themselves for BPO's and REO's. Many companies assign work and listing through the site. Although, it may not be profitable for everyone, it is a site worth signing up for to see if it helps you gain more work.
This site is another a platform that you can add it up with to try to gain more fee BPO's and REO listings. Summit Valuations uses the site to assign work and it may be worth your time to check it out.
Last, but definitely not least, this is also a really great platform where lots of different asset management companies and its own founding company USRES use to assign work. For many in the business, this site is worth the fee but if you are newer, it may take some time to see work come through to you.
Organizations
Pioneers and the original inventors of BPO AutoFill software. "AutoFill Your BPO Orders in 5 Minutes"
This previously accredited real estate school was the first to offer a clock-hour approved course on "Broker Price Opinion Basic 101."
This exclusive virtual coaching platform offers real estate professionals a way to get BPO training at their own pace.
'The National Association of Broker Price Opinion Professionals (NABPOP) is a non-profit trade association comprised of Broker Price Opinion (BPO) Practitioners (real estate brokers and sales agents) from across the country."
"Today, REOMAC® is the premier non-profit trade association serving the mortgage default servicing industry nationwide. We are dedicated to providing our members with unparalleled educational and networking opportunities.
REOMAC® is dedicated to advancing the careers of professionals in the default industry through education, networking and teambuilding."
"The Real Estate Valuation Advocacy Association (REVAA) is a national 501(c)(6) nonprofit serving as the leading advocate for the residential real estate valuation industry. REVAA members are parties in the procurement and implementation of residential real estate valuation services.
We are actively engaged in the issues most important to the future viability of the industry, including ensuring reasonable and responsible regulation that ensure availability, efficiency and reliability of real estate valuation products and services."
"The Federation of REO Certified Experts (FORCE) is the Five Star Institute's REO member organization comprised of pre-screened, certified, and experienced REO agents.
Focused on the improvement of REO agent performance through lender and servicer driven education, the FORCE acts as a conduit of communication between the REO agent/broker community and the servicing shops they serve.
Through significant investment in broker oversight, education, and communication delivery, the REO servicing industry can obtain tangible, bottom line benefits when using this established network to address their brokerage needs."
Conferences
This conference happens every year in a September. It's held in Dallas, Texas. It used to be the only 'BIG' conference worth going to, especially for those trying to get into the REO business / industry. I've heard stories of some crazy stuff going on when it was in its prime and REO inventory was at an all time high. I've never been to it yet, but would love to attend. It's a little bit pricey to attend, nonetheless, you may still want to go to it, at least once. It can be used to help you keep investing back in your business and may be especially helpful if you are interested in REO listings and working with asset management companies.
My sister company, BPO Automation Group was an exhibitor at their annual summit/conference a few years ago. They hold this event in March every year in California. It's not at good as Five Star but is a great place for members to network. As stated from their website: "REOMAC® supports the success of individuals and companies in the default services industry by providing a forum for peer-to-peer networking, an environment for sharing industry best practices, and access to qualified, educated service providers."
Latest posts by Nicole Ocean
(see all)