This post may contain Affiliate links. Please read my disclaimer for more info.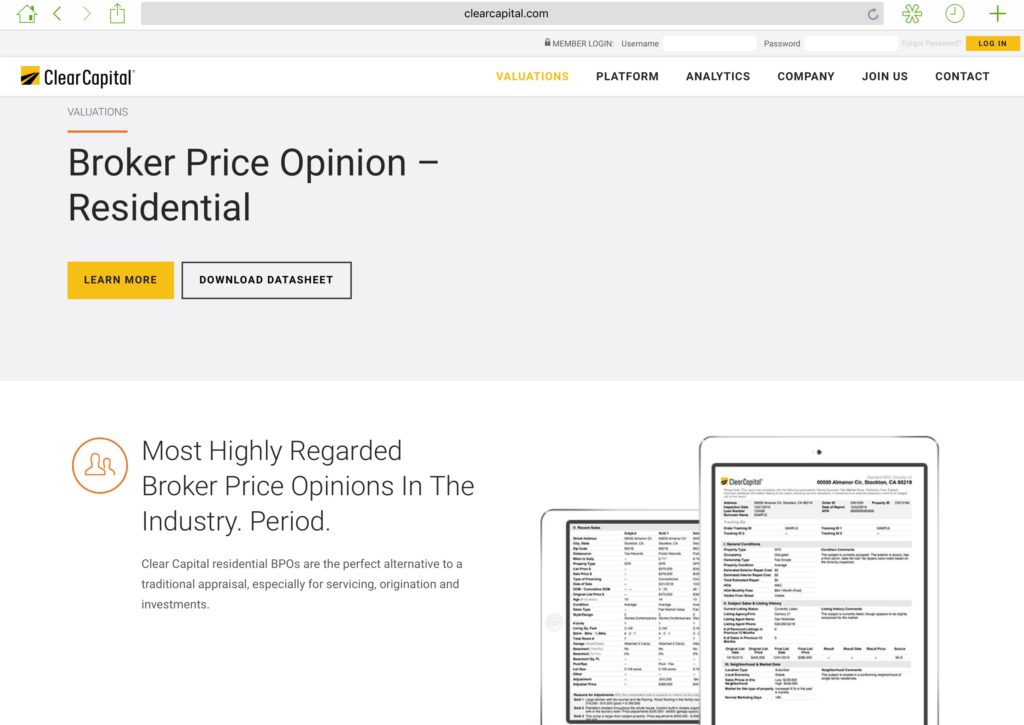 Clear Capital Review
This is my most favorite BPO company within the cut-throat, fast paced BPO & REO industry, so I'm giving them special treatment as being the very first company that I review.
While I was in the BPO business from 2006-2011, I worked for Clear Capital. I saw a tremendous amount of change and improvement throughout this time and even today I continue to see how they have evolved into the being the 'Top BPO company' to many. I think that they definitely deserve that title, they have earned it!
Company Name: Clear Capital
Nicole's Overall Grade: A+
Year Company Established: 2001
Company Size: 201-500 employees
Annual Revenue: $100-$500 million
Sign-up Website Address: https://www.clearcapital.com/join-us/broker-application/
BPO Dept. Phone Number: 530-582-5011
Type of Work Offered: Residential and Commercial BPO's and Appraisals
Accepting New BPO Vendors: Yes
Special Sign-up Requirements: None known
Order Volume: High
Broadcast or Auto-Assign Orders: Broadcast BUT using a Seniority Broadcast System, see notes.
BPO AutoFill Available: Yes
Form Difficulty (If done by hand): Medium
Number of Forms: 20
Background Check Required: Yes
Uses NABPOP: Yes
Average Payout Amount (Exterior): $40.00
Average Payout Amount (Interior): $85.00
Typical Payment Turnaround Time: 30 days
Preferred Vendor Program: Seniority System
Customer Service Location: USA
Customer Service Rating: Excellent
Quality Control Rating: Strict
Nicole Worked For Them: Yes
Notes: Again this is my absolute, most favorite BPO company! They have the best platform, customer service and track record in the industry. They broadcast new orders based on a seniority system that has a time limit to accept new orders. Those with the highest rating/score, the closest to the property and the longest time working for them get first dibs. If they don't want an order it stays in their queue and goes to the next highest rated BPO vendor until someone finally accepts it. It may be hard to get orders from them for awhile when you are new.
See above for a detailed breakdown and review of this great company. Also, check out our free list of more BPO and REO companies here.
(Please note: we are not affiliated with, endorsed or sponsored by the above listed company.)
Latest posts by Nicole Ocean
(see all)